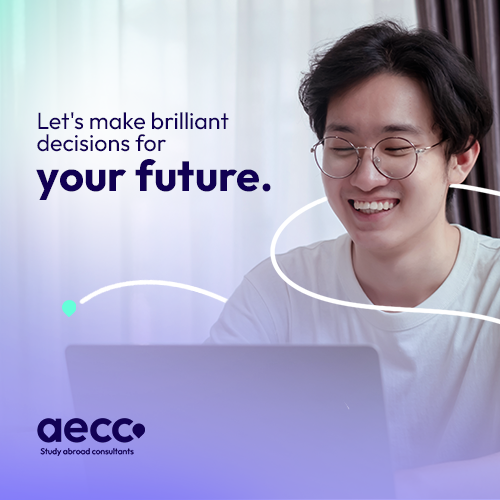 Study abroad in 2023, with AECC.
The world of international education is evolving, and so are we! AECC Global is now just 'AECC' - your simple, friendly and accessible study abroad consultant. With a brand new look and a spring in our step, we bring you greater possibilities this 2023. 
With international borders now fully open, you can now experience high-quality education anywhere in the world. Get free guidance on your study abroad plans today for a better future. Like we always say - from one point to the other, we'll be there all along the journey.
55,000+

Global Enrolments and counting. You could be the next.

Visit your nearest AECC office
Singapore
Study anywhere
in the world.
The future you imagine is closer than you think. Explore top student destinations around the world - Australia, Canada, Ireland, New Zealand, the UK, and the USA!
Wherever you want to go, we will get you there.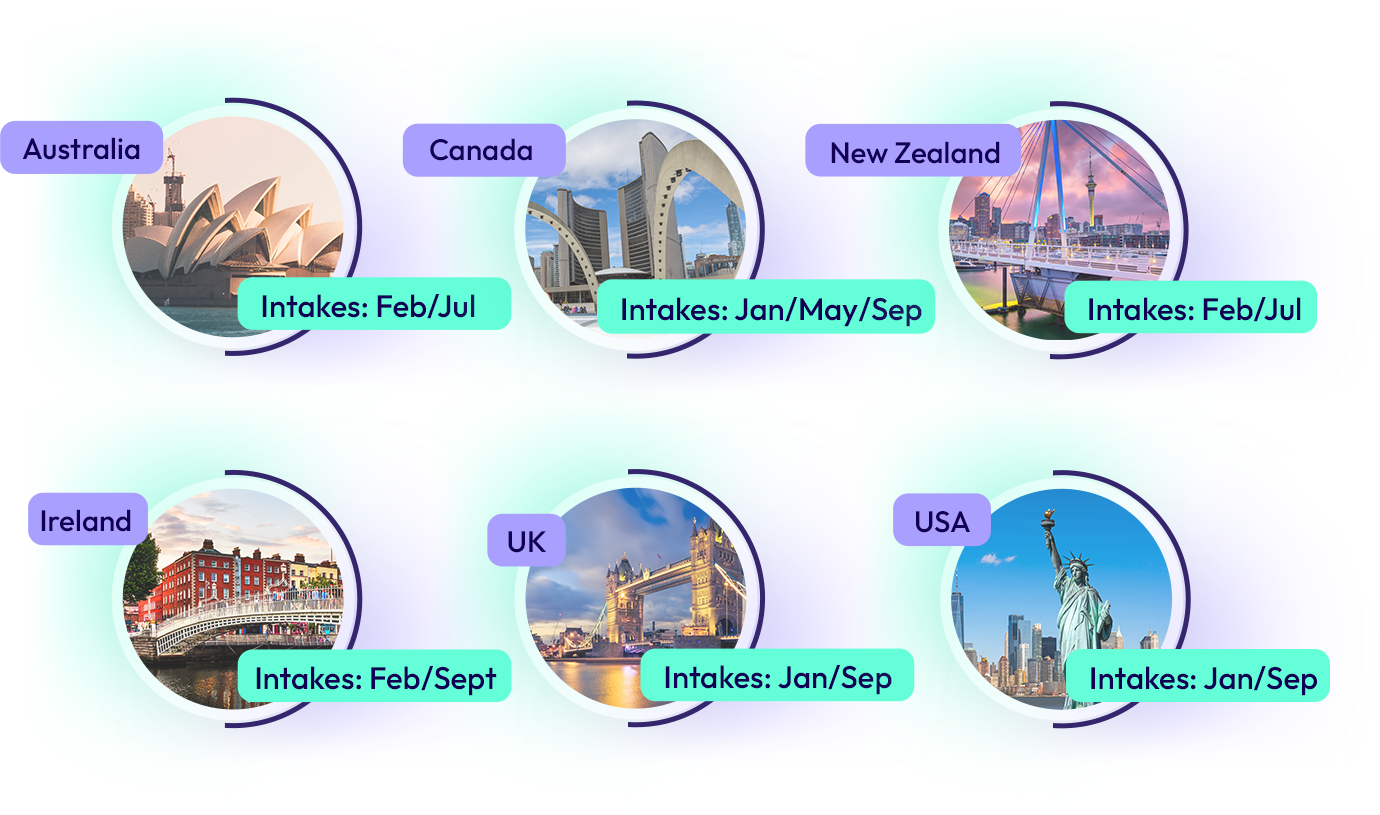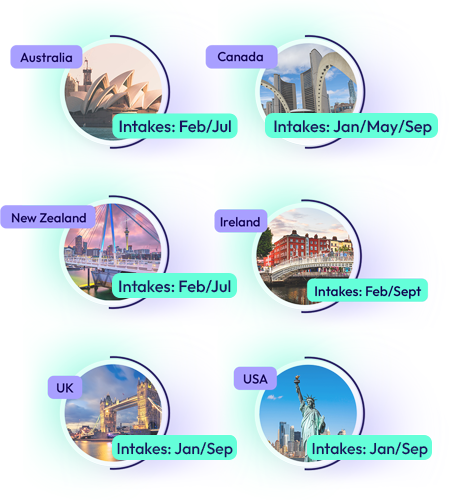 Find your fit
Choose from 750+ world-leading institutions.
Want to know more?


We make your study abroad journey simple.
No matter at which point of your study abroad journey you are in, AECC will be with you every step of the way. From helping you find the right course to making sure you settle down in your destination, our experienced counsellors will be there by your side. Whatever plans you have in your mind, we can map out your journey that's unique to your needs.

We at AECC provide our students with the right information backed by our expert counsellors' knowledge and believe in providing constant support through every step of the way, to make their study abroad journey as seamless as possible.
Our award-winning team of registered migration agents and PIER-certified education consultants have helped over 55,000 students from over 40 nationalities successfully study with top universities and education providers worldwide.